In 2023, the crypto space is doing precisely the same thing as it has in all previous years: new innovations are driving the technology ahead, and only the sky seems to be the limit.
There has been a lot of hype around artificial intelligence (AI) recently, with applications such as ChatGPT and many more that enable people to create art, music, videos, and anything else without requiring exceptional expertise. So it comes as no surprise that this topic is also seeking a position in the blockchain. But is it all real? Or is it just hype (for now)? Or will this be the next bubble? We'll see...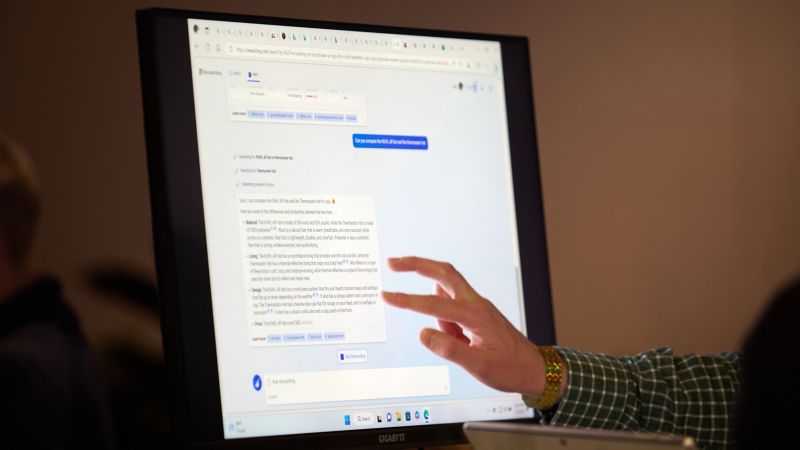 For certain, the whole cryptocurrency market has known just one direction in the last several weeks, and that is upwards (especially projects that can be associated with AI in whatever way). Are we in a bull market again and is a little cooling down just around the corner? Or is this merely a massive bull trap before everything falls again? The opinions differ greatly. Certainty exists, however, that with competent risk management and technical analysis skills, you may have earned substantial gains (check out Ookiversity).
For competent developers, though, this is irrelevant; they just perform their jobs and push forward development. And the same applies to Ooki. So let's discuss what's happening here right now...
Frontend Updates
1. General Updates
Enabled the dashboard to take advantage of wider screens to display more content (preparatory work for more functions).
Under the hood changes as preparatory work for Limit Orders.
2. Updates on the Trading UI
Layout changes to the trading UI/UX.
Candlestick charts for USDC pairs without historical data fall back to USDT (temporarily until enough data is available).
iETH added as collateral for borrowing.
Open positions can be displayed now as list of cards or rows.
The trade setup panel can be collapsed to get more place for the positions list.
3. Updates on the Stats UI
Working on a new chart with TVL data.
Response times of the charts improved.
Working on more features like token related statistics.
Working on making it possible to compare statistics of different tokens.
Backend Updates
Investigating the possibility of launching on additional blockchains. 👀
Smoke tests for upgrade protocol to version 8 of Solc for Arbitrum and Mainnet tuned and made more universal.
Working on Permissionless Listing with focus on price feed and loan pool backstop mechanics.
Refactoring of swap contracts for Permissionless Listings.
Marketing Updates
Ooki token listing Nabox Wallet.
Expansion of Ooki channels (TikTok etc).
Preparation of more blog and Ookiversity articles.
Preparation of Ookiversity clips.
Still waiting to finally show you the big surprises (has been repeatedly postponed by external partners). But the wait is worth it. 😏
We are on the lookout for new partners/platforms to collaborate with for AMAs, interviews, PRs and so on. (Let us know if there is a platform where you would like to see Ooki.)
Redesign of the Ooki logo and changes to existing advertising and information material due to copyright disputes. But seriously, it's muuuuch nicer now.
So, lots of stuff, right? RIGHT? Give us feedback on TG or Discord and let us know what you think.
Ooki out!
About Ooki Protocol
Ooki is a protocol for margin trading, borrowing, lending and staking enabling the building of Decentralized Applications for lenders, borrowers, and traders to interact with the most flexible decentralized finance protocol on multiple blockchains. Ooki is a fully decentralized, community-run DAO, governed by the community vote for all major changes to the protocol. Ooki users can engage in margin trading with up to 15x leverage using a fully decentralized trading platform.
---
Subscribe
Join the newsletter to get the latest updates.
---
---